From painting cabinets white, to staining and refinishing cabinets, trust the professionals at Coastal Painting.
Cabinet painting can be intimidating. Drips and brush stroke marks on cabinet faces can leave your kitchen feeling like it was done by an amateur. Coastal Painting uses self-leveling, slow drying paint, and primer, and uses sanding and painting techniques that leave your cabinet feeling refreshed, without showing signs of rework. Trust your painting needs to the professionals at Coastal Painting.
PAINTING LAMINATE CABINETS
Repainting laminate is an affordable way to transform those old, drab cabinets into an eye-catching modern look. You might be a well versed painter, but there are a few things to consider when painting over laminate. If your laminate is cracked, warped, peeling, or damaged, it can interfere with the bonding of paint. Ensure that your laminate is in good condition by repairing the cabinets before painting. Coastal Painting can help replace, repair, and repaint your laminate cabinets.
Staining wood cabinets can be a great way to keep that timeless wooden look while breathing new life into your cabinets. It doesn't come without its fair share of elbow work: remember to rough sand, fine sand, apply conditioner, then evenly stain the wood. Leave the hard (and messy) work to Coastal Painting. We'll take care of the pre, the work, and the cleanup after!
REFINISHING KITCHEN CABINETS
Transforming your kitchen without paying an arm and a leg can be done by refinishing your kitchen cabinetry. This kitchen project isn't as involved, time-consuming or messy as a full kitchen remodel, but you'll need to be careful to secure the right cabinet facing. Coastal Contract can handle the measuring, cutting, refacing, prepping, sanding, painting, and clean up for you. We've been doing professional cabinet refinishing for years!
BEFORE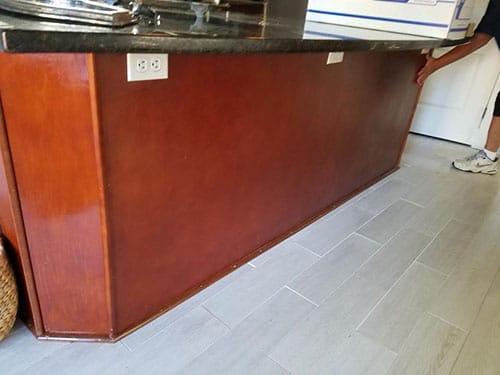 AFTER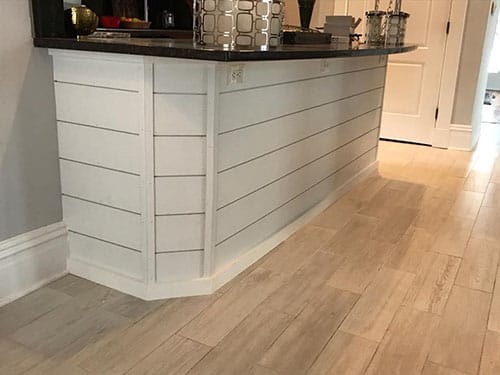 CALL US NOW!
804-360-5775
CONTACT US BELOW: